Spelling Games
Spelling Games with Your Lists or Ours
Sign up for Spelling Stars and you will have access to games for your spelling lists. We have a Word Search game, a Fill-n-the-Blank game and a Spelling Soup game where you catch the correctly spelled word in a bowl. More games are currently in development!
Crazy Fish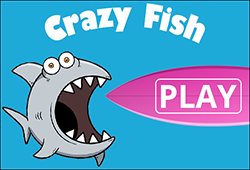 Crazy Fish is a fun spelling game that requires your student to eat the correctly spelled word while avoiding the misspelled words. This is a great way for your students to compare words quickly and decide which one is spelled right.
Word Scramble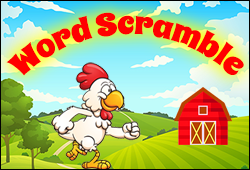 Word Scramble is the perfect way for students to become familiar with their spelling words by trying to guess what they are. In the end, every student will get the word right!
Fish Hook Hangman Style Game
Students will love guessing the words on their spelling list. We encourage "peaking" at their spelling list if they need help too. Don't let the fisherman catch all the fish. Your student can save the fish and his fishy friends by spelling the words correctly in this cool hangman style game.
Memory Game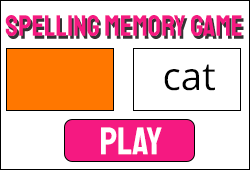 Who doesn't love memory games? Click on two cards to find a match. Once your student matches all the words, they win! Memory is the perfect way for students to become familiar with their spelling words and start to memorize them.
Mouse Maze Game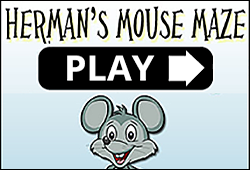 If you want Herman the Mouse to eat all the cheese, you will have to help him spell each word correctly. Again, students can use a printed handout to "peak" at how words are supposed to be spelled. This is an excellent way to bring learning and technology together.
Word Chopper Whittling Spelling Game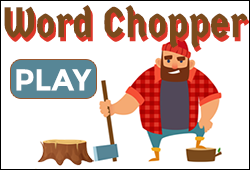 This is the perfect game to play before test time. The game asks you to spell each word on your spelling list and if you get it wrong, it goes back into the queue to try again. Students can get a clear idea of how well they know their spelling words with this fun game!
Word Search Game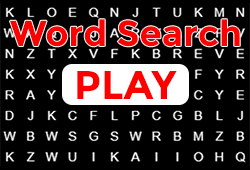 Your lists or ours will be used to populate this fun Spelling Word Search. Make your own Word Search by signing up for Spelling Stars today! Once you log in, add at least one student and one list by creating your own or importing one of ours, then navigate to the games menu to play. Note: You must be logged in as a student to view games.
Fill-in-the-Blank Game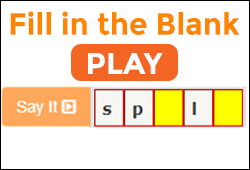 We have created a dynamic online Fill-in-the-Blank game to help students practice spelling in a unique and fun way. Students are given their spelling words with a few letters missing that they fill in to complete the game. Become a member of Spelling Stars or log in to start playing.
Spelling Soup Game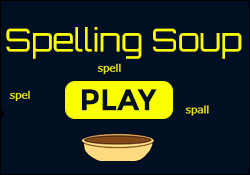 Catch the correctly spelled word in the bowl to win this educational game. It helps students learn their words in a fun and silly way. Create a teacher account now or log in to play games.
To submit ideas for games, please contact us at info@spellingstars.com.